CONTENTMENT

Health Care


Here, Nancy sought to address the unhealthy focus women seem to have over health, looking young, and beauty.  She argues that women are the target of the media to feed fear into us and then offer a solution in the name of "empowering women."
She uses Romans 1:25 to make her case that "lies are the prerequisite for idolatry" and that when we idolize health and fitness [and looking young and beautiful and avoiding sickness] we have, in fact, been influenced by our society believing the lies and tactics they use to instill fear in us and thus become idolaters by worshiping created things rather than the Creator.
"…Who exchange the truth of God for the lie, and worshiped and served the creature rather than the Creator, who is blessed forever. Amen."
Now I happen to have some good genes that simply keep me small.  I have to do nothing to keep my weight, for now.  But some of you don't have that luxury; you have to work hard to not keep extra weight.  You want to feel healthy and you want to be good stewards of your health.  That is not what Nancy is talking about here.  (Of course you should exercise and keep a healthy diet!)  It is what Vicki was talking about last week: methods cannot become our ultimate goal; that is indeed idolatry.  Keeping an ideal weight cannot become your new religion. Avoiding sickness at all cost cannot be what consumes your thoughts and energy most of the time.  Being prudent is one thing, but relying on such externals and methods to an ultimate purpose is entirely different animal.
Fear is the tactic of the media and we are their largest target.  Do you look at your family history and fear that you too will one day get cancer, diabetes, etc.?  I knew this woman once who told me she was determined to nurse all her babies because in her family there was a history of breast cancer and she was pretty sure that if she nurses her children she would avoid getting cancer too.  She ended up getting cancer anyway and God in his mercy sustained and ultimately healed her.  Again, it is not that you don't take precautions.  The person whose family history is diabetes needs to watch her weight.  Her quality of life will be poor, if she doesn't take care of herself.  I guess the question here is what drives our pursuits?  Is it fear?  If it is, walk in faith in the Lord Jesus that he will never leave you nor forsake you, no matter what comes your way (Hebrews 13:5-6).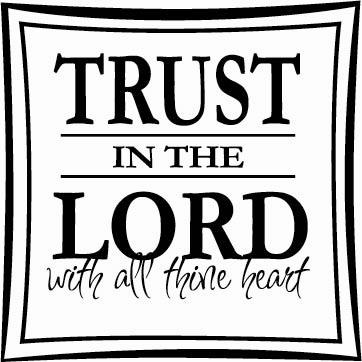 Nancy's urgency here is to shake us and have us look at our theology/teachings first.  This is a fallen world and it is passing away.  We are growing older and 100% of man will die; no way to avoid aging and passing away.   We also need to accept the fact that God uses sickness to teach his children to have patience, endurance, compassion, trust, gratitude, and contentment.
So why fear and run to the solutions this world offers?  No sense at all.  But it is our bent so we must be guarded and vigilant against such robbers of contentment in the Lord.  Keep away from videos, magazines, documentaries that are set-ups for fear.
So let us strive to be content:
With our age. We, Christian women, need to grow older gracefully acting our age and dressing like it.

With our family health history.  We need to trust and walk in faith in God.

To live where we live: where winters are long and sickness abounds.

With our size.  Watching what drives our motivation to diet and exercise.

With our features.  Blue eye, brown eye, big nose, small nose, pale or tan, etc.  Let us not forget that God is the potter we are the clay.  He made us this way and we need to be thankful for the way he uniquely made each one of us.
Our contentment exults the beauty of our strength in Christ and it reflects our dependency in our Creator rather than the creatures of our comfort.
If the Lord has ever revealed any of these idols to you and you want to share your testimony here with us so as to encourage our readers, we would love to hear from you!
Have a blessed day!