Duties of Homemaking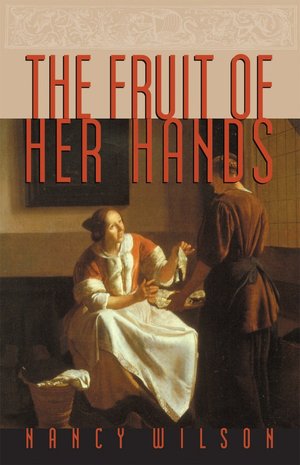 As I reflect on this chapter, my mind immediately makes a connection back to chapter four…"Principles and Methods." If you remember, we defined a principle as a fundamental truth, law, etc…upon which others are based and a method as a way of carrying out that principle, truth, law etc.  Nancy gave us some practical examples of "principles and methods" that we could easily relate to as women. But, nowhere do we see this idea of "principles and methods" carried out more clearly than in the home. Again, Nancy challenges us through the Word to work hard in our homes for our husbands and our children and to do it cheerfully, as unto the Lord, knowing that the Lord will reward our faithfulness.
Colossians 3:23-24, "…and whatever you do, do it heartily, as to the Lord and not to men, knowing that from the Lord you will receive the reward of the inheritance; for you serve the Lord Christ."

Scripture makes it very clear that as wives and mothers our top priority (our main ministry) is to our husband and children, second only to our personal relationship with Jesus Christ. As wives and mothers, we should understand that this requires much of our time and most of our energies. Nancy calls it a full-time job that requires planning, stamina, and a heart that is committed to work. She also reminds us that this hard work is good for us because it builds character and can protect us from idleness which can lead us down a road to all kinds of sin.
Some of these sins and what a woman especially is vulnerable to is described very clearly and confirmed by the Word itself:
1 Timothy 5:13, "And besides they learn to be idle, wandering from house to house , and not only idle but also gossips and busybodies, saying things which they ought not."
The first woman described for us is the busybody: the woman who delights in other people's business instead of being focused on her own home, her own duties, and her own family. Nancy does a wonderful job painting the picture of how this woman operates and what her home and life looks like. Ladies, this is a good place to stop and evaluate ourselves. Does the description of the busybody describe you? What changes do you need to make in your life to protect yourself from becoming the busybody?
As I opened this chapter, I mentioned the connection between this chapter and chapter four…"Principles and Methods."  I think this too is a very appropriate place for us to evaluate ourselves and see how we are doing in this area. As Christians we have been given very specific principles by God regarding the duties of our homes but much freedom in the methods by which we carry out our duties. As we discussed in chapter four, those methods will vary from home to home. So, are you being gracious and respectful to your friends and their households when how they run them differs from how your household operates?
Secondly, Nancy deals with friendship among Christian women and what that should look like. We are cautioned to choose our friendships with care and godly wisdom rather than on the basis of proximity and compatibility:
Proverbs 12:26, "…the righteous should choose his friends carefully."
Wow, what a concept! Even our friendships should be the result of careful choice; not indiscriminate happenstance. Just because you have much in common or just because you see one another often does not mean you are wise in establishing a friendship. Nancy very plainly puts it this way, "use your head to think about the nature of the friendship and the qualities suitable in a friend." Once again, we are pointed to the idea that the wrong kind of friendships can lead down all kinds of paths, to all kinds of sin. In short, Nancy reminds us that if we have a husband, he is to be our best friend. We can enjoy and should enjoy godly, Christian friendships, but they should not replace our friendship with our own husband.
Nancy ends this chapter encouraging us to check our attitudes regarding the homes and families God has graciously given to each of us. This is how Nancy words it, "our attitude toward our homes should be one in which we seek to glorify God in our daily use of the things He has graciously 'loaned' to us." What is your attitude toward what God has graciously "loaned" you?