In the first chapter of Luke, Elizabeth is saying to Mary, "Blessed is she who has believed that what the Lord has said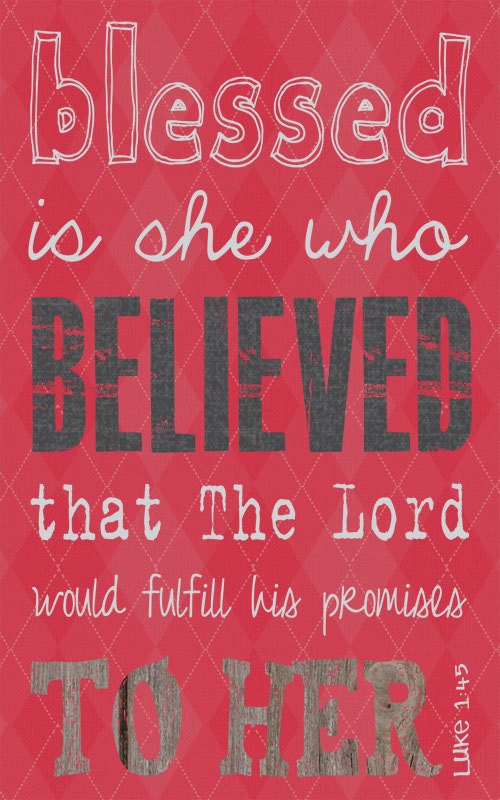 to her will be accomplished" (Luke 1:45).  Elizabeth is essentially saying to Mary, and to us, if you believe what the Angel told Mary that this child is the incarnate God, the promised one, you will be blessed.
For some reason I don't like using the word blessed.  It is too light weight for me.  It sounds too broad and "safe" to say.  But now, after reading a bit more on this passage, the word blessed has gained a proper meaning in my mind.  Tim Keller says this about that word in the context of scripture, "To be blessed brings you back to full shalom, full human functioning; it makes you everything God meant for you to be.  To be blessed is to be strengthened and repaired in every one of your human capacities, to be utterly transformed."
Elizabeth's words totally grip me now.  It is literally like God saying to me, and you, "Can you see it?  Do you recognize what the coming of this child means?  This is the One the prophets promised that will come.  Do you see My faithfulness to Abraham, Isaac, & Jacob? Do you believe it?  If you do, you will be blessed, transformed, utterly changed."
I have a renewed affection for what it means to be blessed by God.   It indeed strengthens my faith and it ignites the courage to truly bless others:  To have compassion on the people around me and point them to the One that can truly bless them.